THE MEDIA have recently been reporting the increase in the "county line" method of dealing drugs, whereby young people from the inner cities are used to courier drugs out to county towns so that urban dealers can run the supply trade outside their own area.
Last week four people from East London began substantial jail sentences for dealing drugs in this way. Their crimes were uncovered thanks to joint work between the Metropolitan Police Trident and Area Crime Command and Norfolk Police which established that Aldenir Pinto was masterminding drug supply to Great Yarmouth in Norfolk.
Pinto would text his "customers" – drug users in and around Yarmouth – to let them know when he had drugs for sale. The users would text back their "orders". Pinto's runners would take the drugs to Yarmouth, with one of them staying on in the home of a local runner to supervise the distribution of the drugs, according to the orders.
Police found 500 individual wraps of crack cocaine and heroin at various different addresses. They estimate that the drug "line" shifted up to £350,000 worth of illegal drugs in the six months that it was operating.
The East London four who ran the line all pleaded guilty to two counts of conspiracy to supply Class A drugs between August 2016 and March 2017, receiving different sentences in accordance with their role in the supply.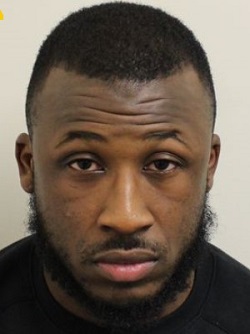 Aldenir Pinto, 25, of Warley Avenue, Chadwell Heath, Romford
Sentence: eight years in prison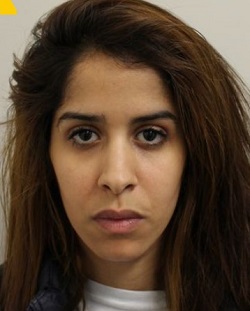 Yasmina Ghanname, 23, of no fixed abode
Sentence: two years and eight months in prison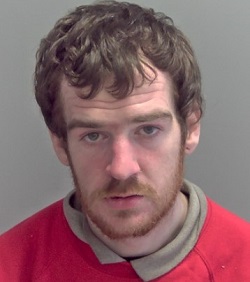 Ashley Papper, 28, of no fixed abode
Sentence: two years and four months in prison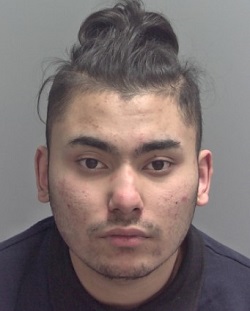 Dilen Baran, 20, of Waddington Street, Stratford
Sentence: three years and four months in prison
DI Glenn Butler from the Met's Trident and Area Crime Command said, "I hope that this result sends a clear message that the harm drugs cause local communities will not be tolerated and we will continue to pursue gangs in this way, wherever in the UK they are operating."
Sergeant Craig Bidwell from Norfolk Constabulary said, "Today's result should be a warning to those criminals involved in the transportation and dealing of drugs in Norfolk that we remain committed to tackling this issue and we will continue to work with local communities and our partner agencies to disrupt drug related criminal activity."
Detective Superintendent Tim Champion of the Met's Trident and Area Crime Command said, "County lines is a national challenge for police forces and our partner agencies. We are working hard with partners throughout the country to disrupt supply networks and safeguard vulnerable people affected by them. The impact drug supply has on communities is immense and our work to disrupt this criminality continues apace, using all the legislation available to us."
•Read more about it:
Newham drug dealers put away
Ten out of ten for Newham's anti-drug work
[Adverts]