Emdad Rahman
STEPNEY GREEN PARK hosted two days of family fun and activities as staff and students from the Hafs Academy worked round the clock to deliver a successful and fun-filled weekend. 
This community fun day promised to provide something for the whole family and the organisers didn't disappoint. Activities over the course of the weekend included bungee jumping, chair planes, go gator and a big wheel. Arena events included competitions, craft and charity stalls, art exhibitions and hot and cold refreshments.
Senior teacher Akhtar Hussain said, "We take our community responsibilities very seriously and it is an ethos embedded within our teaching and the values we promote at Hafs Academy. We encourage our young people to participate in actions that not only benefit but also bring the community closer together. These two days at Stepney Green Park I believe have been very successful in fostering good relations. In particular what has been pleasing to see is the diversity of the people who have attended."
The team at Hafs Academy believe that the development of a child in a good environment is of utmost priority and provide an exceptional standard of education, with numerous extra-curricular activities and strong pastoral care.
Hafs Academy holds regular community events throughout the year, and the next one is scheduled to take place in West Ham Park, Newham in August.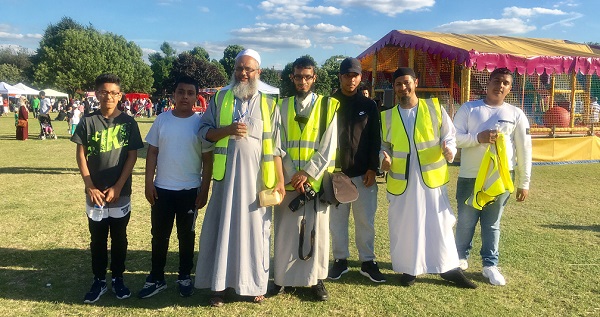 •Read more about it:
Yusuf Academy children support Syria toy appeal
London Enterprise Academy pupils become Dementia Friends
[Adverts]