Emdad Rahman
STUDENTS AND STAFF from the London Enterprise Academy delivered a community event to raise awareness and celebrate the Muslim holy month of Ramadan.
Activities included fact presentations on Ramadan and a nasheed song and a Quran recitation competition for students and staff.
In attendance were guests from the community and there was also a guest appearance by singer Omar Esa.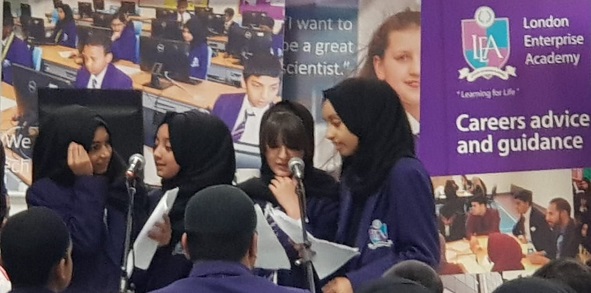 Headteacher Ashid Ali said, "Ramadan is observed by a quarter of the world's population and we have students and staff who will be doing the same. This is a month of great sacrifices, contemplation and personal self development and this event has highlighted the importance of being prepared, expressing patience and encouraging unity amongst all. I would like to thank staff and students for arranging an excellent evening."
•Read more about it:
East London Mosque announces Ramadan info
UWT fundraisers target Ramadan food packs for Syria
[Adverts]