CHILDREN AND STAFF at Manorfield School in Poplar are doing their best to adjust to the COVID-19 lockdown – but they have found the time to launch an appeal to help the wider local community.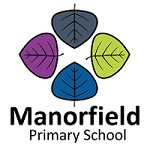 Forty members of staff are off duty – staying at home for various reasons under the lockdown rules. Children too are being affected, with attendance down to just 18% on the last day of school before the lockdown closure kicked in – as families began social isolation.
Although all schools in the UK are now officially closed, the buildings remain open, with a small number of staff coming in each day to care for the children of key workers and others who are particularly vulnerable. The school is able to use all its resources to ensure that children continue learning – but also have a good time during the lockdown, which children can find very scary.
The school has been making sure that even though they have escaped the strict terms of the lockdown, the children who are at school are fully aware of all the measures they should take to stay safe – including social distancing. Eating well is also part of staying healthy, and the school is greatful to two chefs from The Dorchester Hotel who have stepped in this week to run the school kitchen.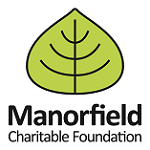 Isn't this enough to do? Apparently not: the school is planning to open up a food distribution system for the local community, in response to parents who have confided that they are running out of food. The aim is to invite vulnerable families to collect a weekly food box, with an estimate that over 400 local families could be in need.
•To provide for them all, the school has launched a fundraising appeal. Already nearly 50 people have donated to the fund, which has just topped £3,000. To donate, go to:
Donate
•Read more about it:
Corona Chronicles: the homeless hostel
Leaked school document warns of bleak future under Tories