MANORFIELD Primary School has been supporting its pupils and their families throughout the second lockdown – and it wants to continue this support for the rest of the year.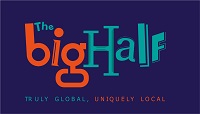 This is the reason why the annual Big Half-Marathon fundraising run, which is usually held in April, will be moved, this year, to Sunday, 22nd August. The change of date will make it easier for runners to do their training and solicit and collect sponsorships. So far over 80 people have signed up to run the Big Half for Manorfield and the August date will allow more runners to join up too. The School would like to recruit another 200 runners to the team.
The Half-Marathon plans come after great success with the Easter raffle, which raised £1,258, and after pupils returned to school on 8th March. The children have come back to school with an unusual set of experiences from the last unsettled and unsettling year. They have lost out on being taught in a classroom setting and many of them have returned troubled from living in households that have been struggling to find food, pay bills and keep everyone healthy. It will take a long time to turn this round.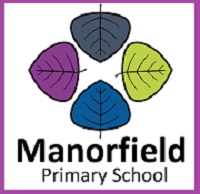 The school helped families during lockdown – by providing remote teaching and practical support, such as food. At the height of lockdown, the schools was distributing around 1,000 food parcels a week to families of its own children – as well as helping out families of children attending some other nearby schools. The food distribution is now being undertaken in partnership with Family Action – and the school is determined to maintain it and hopes to increase it.
As well as distributing food, the school has drawn up a plan to enhance the school building to improve learning facilities for its children. The programme will cost around £100,000, and money raised from the Big Half will go to this fund. Entry to the Big Half is £10, and runners need to have a fundraising target of £100.  The school hopes that the run will bring in around a third of the money which the development fund needs. Anyone who is not able to join the runners in person is encouraged to sponsor one or more of the running team.
●Anyone who is interested in running for Manorfield in the Big Half Marathon is asked to email Paul Jackson, Manorfield Headteacher, on:
head@manorfield.towerhamlets.co.uk.
●To sponsor Headteacher Paul Jackson, go to:
Sponsor Paul Jackson
●Read more stories about Manorfield Primary School:
Manorfield Primary School
●Watch East London's weekly news magazine programme,
live at 10pm every Tuesday and on demand all week:
The Tuesday Show