As part of the Shanghati Literary Society's Community Literature Festival 2015, groups of learners of different ages came together to try their hand at writing poems. These poems were produced by a group in a 30 minute workshop.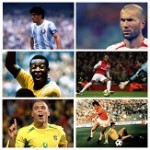 Football legends
by Talha Rahman
There are several legends in football history.
Maradona, Ronaldo, Messi, Henry
Zidane and Pele sit on top of the tree.
Put them together and they'd be magic to see
Mothers
by Inaya Rashid
This is the person who is a blessing,
And you know that this is true.
She buys you new things and washes your clothes,
She also loves you too!
She tries her best to look after you,
She makes you smile and helps you too!
When you are ill and feeling blue,
She tries her best to help you get through!
Her personality is as pretty as a rose,
Make sure you never lie to her,
Because she always knows!
Now there are wars all across the earth,
Mother cry because they lose their kids,
Kids cry because they lose their mums.
I'm wealthy and healthy and happy to support,
All the kids who always fought,
Just to be happy with their lovely own mothers!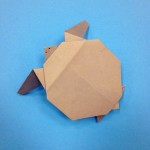 Origami
by Tanweer Ahmed
Origami fuels my imagination
with thousands of ideas.
When you look at an origami boat,
I can sail the seven seas
With my imagination
With an origami submarine
You can dive to the deep
And explore all the features
Of all the sea creatures.
You can also build a boat yourself,
But if you can't, it's all right.
Maybe you can try a car?
Your own football or a rocket?
But don't do lots though;
You can run out of paper like me!
But if you have the money,
You can build more origami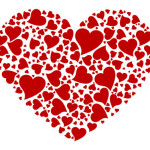 A brighter day
by Mabs Ahmed
Sometimes life is suffocating
Like a serpent, wrapping
its slippery body
Around me, asphyxiating.
At times I feel like Houdini
Trying to escape from a chained water
Cell, the water all consuming
As I gasp for precious air.
But other times, life is beautiful
Like a gentle summer breeze
Serenading me in a meadow
As I sleep beneath the trees.
My family are a solace
They give me strength to persevere
To blossom, grow and hope
That tomorrow, will be a better, brighter day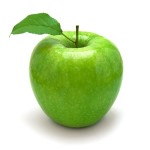 The Apple
by Abdullah Bin Moklis
There it lay,
Rotting away.
Do I grab and take a bite?
Or do I just walk away?
I get up and take a crunch
And quench the hunger that begun.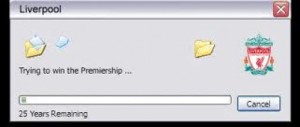 Oh it's them
by Yahya Bin Moklis
What are they doing?
They can't keep possession,
They can't pass,
They can't even
Get to the opposition box.
But wait,
I forgot to say it's
Liverpool.
We are all the same,
But why bully me because I'm a shorty?
We are all the same race,
But why judge me because we are from a different country?
We are all the same,
But why ignore me without knowing me?
We are the same.
We are the same.
[Adverts]