Emdad Rahman
IN RECENT WEEKS an individual has been going to mosques in Newham and the wider London area and stealing personal belongings while people were engaged in prayers.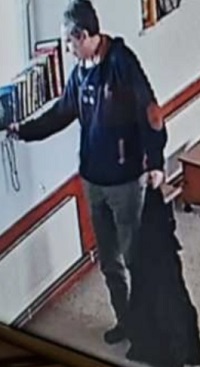 The most recent incident was on Saturday, 13th May at Anjuman-e-Islamia Newham (Jamia East Ham), High Street North, E12 6SB, when multiple wallets and mobile phones were stolen.
The Newham Muslim Forum is asking all mosques in London, and those in Newhamin particular, to review their security arrangements, increase vigilance and warn worshippers not to leave any valuables/personal belongings unattended.
NMF have been liaising with the mosques affected and the local police and are asking for this news to be circulated widely so this person can be stopped from causing any more harm. If you see this person, please notify the Mosque management and call the police.
Mosques which have had theft incidents:
•Anjuman-e-Islamia Newham
•Quwwatul Islam
•Masjid-e-Ilyas
•Masjid-e-Tauheed – Masjid Bilal
•Masjid al Hira
Kamran Qureshi of Anjuman-e-Islamia Newham said, "We are here to raise awareness about this issue and to urge the local authorities to take swift action in identifying and apprehending the culprit. It is highly disturbing to think that places of worship, which are supposed to be sanctuaries of peace and safety, are being targeted by criminals. We condemn such acts of criminality and call upon all members of the community to come forward and report any other incidents."
Anas Khan of Newham Muslim Forum added, "We understand the importance of our local mosques to the local community and the impact that these incidents can have on their sense of safety and security. Masjids are safe havens and open to everyone and we will come together as communities to address this issue. We will monitor the situation closely and provide updates as necessary."
Newham Muslim Forum was set up in 2017 as a representative body for Muslims living in Newham. This is a non-partisan organisation led by local people from a wide variety of backgrounds with a focus on working on areas of common interest, for the community and providing a platform for people to make positive outcomes.
●Contact the Forum on:
salaam@newhammuslims.com