For years Dragon's Den has been the only business funding programme on TV – but now Dave TV is launching a rival. "The Money Pit" starts on 29th October – and the second episode on 5th November will feature Andii Lindsay & Phil Scott, who will be trying to raise £25,000 to support their Shoreditch-based clothing brand Cock & Bull Menswear.
The show is hosted by Jason Manford and Dominic Frisby. Entrepreneurs will be seen pitching for funding from the public, who can pledge support of £100 to £20,000.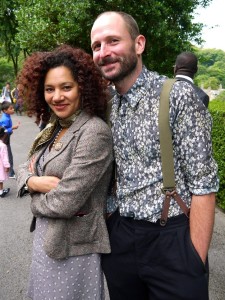 Andii is from Highgate and Phil from Walthamstow. They will showcase their range of vibrant tweed waistcoats and hats alongside other items from their sustainable clothing range.
Like many new small businesses the duo admits to having had issues raising finance for their business. Andii explained: "Like most small businesses we have been refused funding from our high-street bank. We represent a new type of entrepreneur who is establishing lifestyle businesses for niche audiences, but the banks aren't interested in us, we are not big enough nor sexy enough for them to warrant the time to get to know our business and so we need to look to alternative sources of finance.
"Things could have been a lot easier for us if we had chosen to produce overseas but we chose to produce our entire range in the UK because we believe in the tradition and quality of UK production. We want to support this tradition and not see it disappear. At a time when we are losing entire industries to overseas competitors we feel that the textile industry is a part of British Heritage that should be treasured and supported."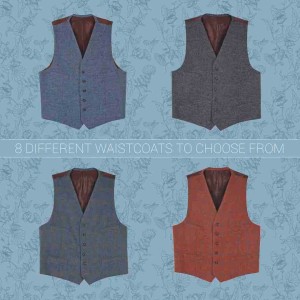 The couple, who founded the UK's first boutique dedicated to sustainable menswear, admit they initially felt nervous about appearing on the programme. Phil explains: "Having seen how similar programmes portray entrepreneurs in a less than favourable light, we admit we weren't very keen at first. But we knew that we really needed to focus on promotion and getting our line seen at trade shows, so a cash injection to employ a full time marketing professional was really what we needed and we took the plunge to appear on the show.
"We were obviously the oddballs of the show speaking about sustainable production and organic textiles, but the experience has been a really good one. We've had the chance to meet lots of great people with exciting new products who are in the same boat as us."
In each of the eight episodes in the first series, investors are able to change their minds, withdraw their investment and back another company if they choose. Producers hope that this will create a lively show, with a fast pace and lots of human interest. The programme can be found on Dave (on Sky 111/232, Virgin 128, HD: 129, and Freeview 12) and starts at 7.30pm.
Cock & Bull menswear is currently available at 30 Cheshire Street, London, E2 6EH and via: www.cockandbullmenswear.co.uk
[Adverts]