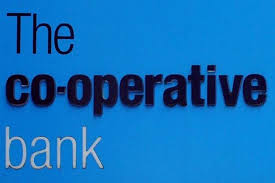 John Gorle, Usdaw's National Officer with responsibility for the Co-op, has explained Usdaw's position on the unfolding events at the Co-op. Here is his statement.
"The problems at the Co-operative Bank have been a real concern for some time and we were saddened to see the Co-operative Group lose control of it, which raised many questions over the future ethos and strategy of the bank and on the wider Group's businesses.
"In addition to the problems with the bank the much publicised instability at main board level with recent resignations over the future direction and governance of the Group is causing more uncertainty for our members. Adding to that uncertainty are the rumours of job losses and the proposal to sell the retail pharmacy business.
"Whilst there will be no quick fix for the problems at the Group there is a growing anxiety with our membership over long-term job security going forward. The Co-op needs to present a clear and coherent strategy for the future as soon as possible to help address our members concerns.
"Over the last few months we have been in regular dialogue with the Co-op and sought reassurances that the problems at the bank and at Group board level will not have a detrimental impact elsewhere on the Group's businesses.
"Usdaw has over 50,000 members that work for the Co-operative Group in retail, distribution, funeral care, pharmacy and at Head Office. We are working closely with the Co-op to do everything we can to ensure these other parts of the business remain successful to protect our members' jobs.
"The Co-op's biggest asset has always been its loyal hardworking staff, many of whom have spent their whole working life in the business, and they will be the key to its success in the future."