Emdad Rahman
YOU ARE invited to the screening of the "Explore Beanibazar" documentary, which will take place at 5.30pm on Sunday, 22nd January 2023 at the Brady Art Centre, Whitechapel, London E1 5HU.
There will also be an audience with Foysol Mahmud, reporter at Channel S News and director/producer of "Explore Beanibazar".
●For more information, ring: 07455-444 150.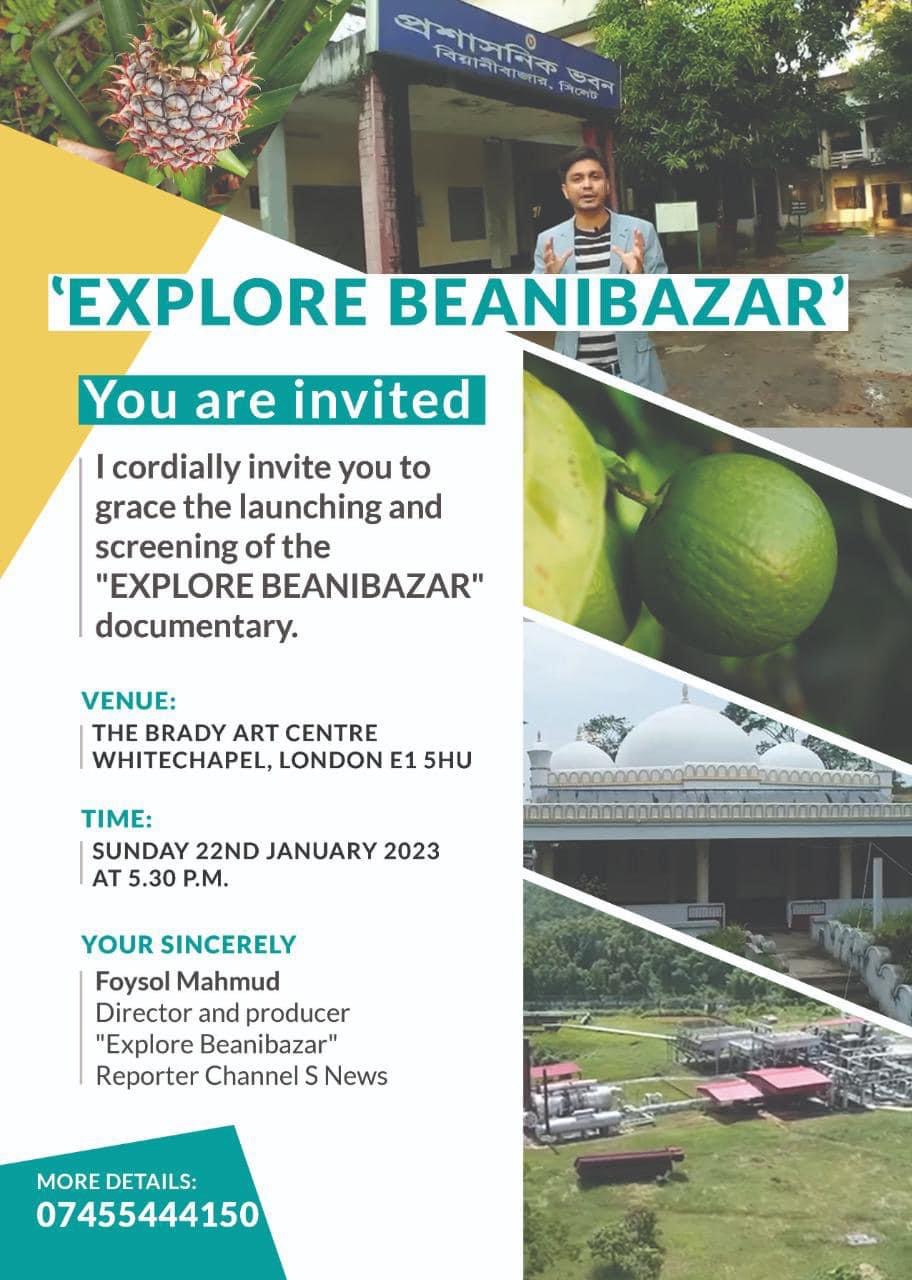 ●Read more about it:
Beanibazar