A DANCE TASTER afternoon is taking place today, 11th May, from 2.30-5.15pm at Bow Church.
Dance-wise, there will be a free taster rueda class (please bring trainers to wear) which is suitable for beginners and improvers. If you enjoy the taste, the event organisers hope to set up ongoing rueda classes in the area.
It's not all on the go, however. At 3.30pm there will be a civilised break for tea and cake! Everyone is welcome to come and join in – whether up on your feet, or just enjoying the spectacle and feeling the grove.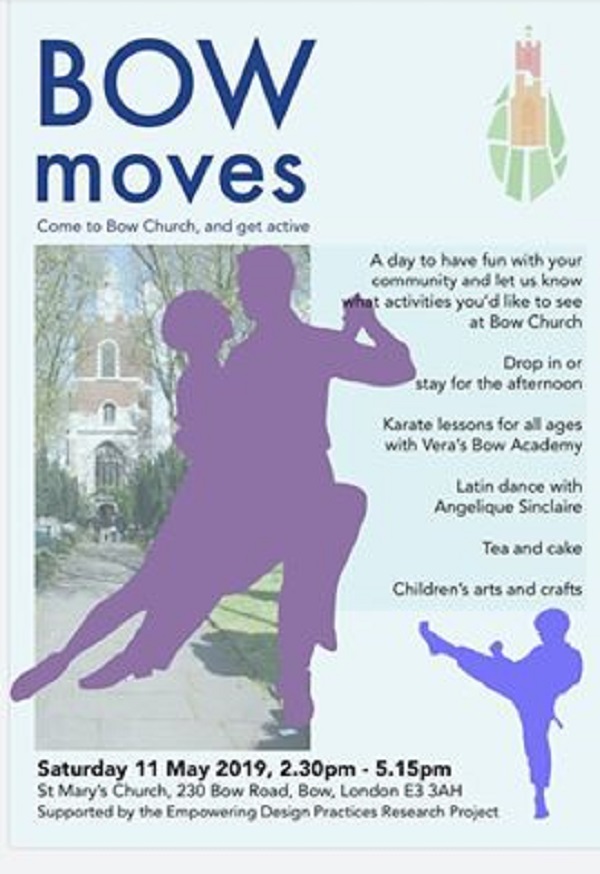 •Read more about it:
Chicksand community drives its own change
Islamic Relief backs south London Eco-Ramadan