Emdad Rahman interviews Glasgow Girls director Cora Bissett.
Glasgow Girls is a life-affirming, song-filled Scottish drama based on the true story of seven teenagers whose lives change forever when their school friend and her asylum-seeking family are forcibly taken from their home to be deported. The young women are galvanised to take a stand and fight for the life of their friend, her family and, ultimately, for the rights of all children of asylum-seekers.
As the issue of refugees and asylum faces us on our TVs every day, this vibrant and life-affirming production could not be more prescient, bringing humanity to the stories of those people fleeing war torn lands. Glasgow Girls is a celebration of the power of teenagers and a community with a cause, offering a strong, positive and unifying message. The real life Glasgow Girls became one of the most vocal and powerful pro-asylum seeker campaigners in the country in 2005, appearing in two television documentaries and becoming vital media spokespeople.
Glasgow Girls Director Cora Bissett, who conceived the piece for the stage, is an actor, musician and Artistic Director of Pachamama. Following a career in music, she has worked extensively in theatre, TV and film including the Palme D'Or-winning feature Red Road. She won the Stage Award for Best Actor for her role in the Traverse Theatre's production of David Greig's hit rom-com Midsummer in 2009 which subsequently toured to Vancouver, Brussels and enjoyed a sell-out run at Soho Theatre, London. Her television credits include Rab C Nesbitt, Rebus and High Times.
In this interview Bissett talks about herself, her inspiration behind the production and what displaced people really contribute to society in general.
Please tell us a little bit about your background. 
I'm a Scottish director, actress/songwriter, brought up in a smallish town called Glenrothes in Fife and started out in bands at the age of 17. I skipped my place at Uni to go on an indie rock adventure touring with Radiohead and Blur… survived a major record deal debacle and trained at Drama school in Glasgow. I then worked as an actress for 15 years, playing regular roles in Taggart, River City, Rebus, High Times. I lived and busked in London to survive and then moved back to Scotland, where I gained a directing bursary with the Arches started my own company in 2010 – Pachamama Productions. It was launched with RoadKill, which went on to gain 10 awards and tour internationally, and eventually win an Olivier. RoadKill opened the door to creating many more shows, Glasgow Girls being the following one. I am now an Associate Director at the National theatre of Scotland.
Who is your biggest inspiration in your career and why?
Probably singers such as Patti Smith, Janis Joplin, Nina Simone. They broke the rules, rewrote the rules, did things their way, with fearlessness, raw power, primal life force and a clarity of vision and originality. They had something to say and found a new way to say it.
Is this a hot topic?
I think the problem of displaced people all over the world right now, whether we refer to them as migrants, refugees, asylum seekers or trafficked people is one of the most pressing issues of current times. Millions of people across the globe are fleeing from war-torn lands which are often being bombed as result of wars being fought by western powers. In many instances, our countries are directly involved in their need to flee. We are all connected.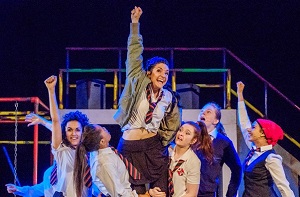 What is your inspiration behind Glasgow Girls?
The true story of a group of teenagers who fought for the rights of asylum seekers.
How powerful are teenagers?
I think they often feel very disempowered as a result of the barrage of pressures upon them to be/look/act/achieve certain things. This leaves many feeling utterly isolated and afraid. Those that can see beyond those pressures have infinite power. They have time, youth, energy and hope on their side.
What do immigrants bring to society?
Invention, diversity, new ways of thinking and being, food and languages.
Will this production break down negative stereotypes? 
Definitely. I have had so many people come to me and say they just didn't realise why asylum seekers were here, and what they had been through. The play shows these people to be thoroughly decent people, educated, from families and lives which are not dissimilar to ours. Only the circumstances into which they were thrown were different.
What can we do to help stop the vilification of refugees?
Talk about them with our friends, challenge ignorant stereotypes in conversation, support aid organisations, invite them to stay in your home. Various charities like PAIH offer this as a voluntary system.
Glasgow is a legend built on immigration. Do you agree?
Yes there is truth in that. It is a city which has had various waves of immigrants through the centuries, from the Irish, to the Italians, the Jewish, the Poles, the Pakistani and Indian. I think their influences are all part of the fabric of our city.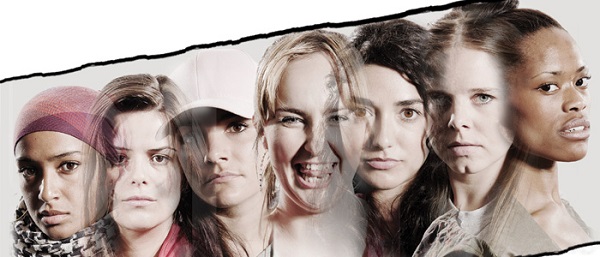 Do you feel that it is important for someone to be passionate about your profession to be successful?
Of course. I don't think you will survive one single rejection in this game if you don't have a fierce love for creating magic, stories, journeys and essentially the desire to connect with groups of people.
What are some common myths about refugees and immigrants?
That they are scroungers, that they come to "steal" jobs (when they aren't actually allowed to work) that they "steal" the women (every one I've met came with family and their prime focus was to hold that family together). That they come to benefit from the system here: most I've known didn't even know a benefits system existed! Many have come from middle class professional families, who had a far better standard of living, but they've had to leave their home and everything they hold dear because of reasons like their homes were bombed or their people were being persecuted or their villages were torn apart by rival factions, not to claim money in the UK.
[Adverts]