Emdad Rahman
Luton achieved a historic first as former Liverpool defender Nick Tanner and GSV Sports Management CEO and Luton lad Abu Nasir delivered not one but three Liverpool European cup winning legends at a celebration function.
Legends Phil Neal, Jimmy Case and Terry McDermott were joined by singer Marc Kenny, the comedian Mike Maguire and the "Voice of Anfield" George Sephton at a meet and greet event which also helped to raise money for Keech Hospice Care.
Fans were given an opportunity to mingle with the legends during a special autograph signing session at Azad Ali's Crescent Hall. The event was sponsored by Khaled Ahmed of Meah's Curry Sauces and was also supported by Bedfordshire Police. The chief guest was Councillor Tahir Khan, the Mayor of Luton.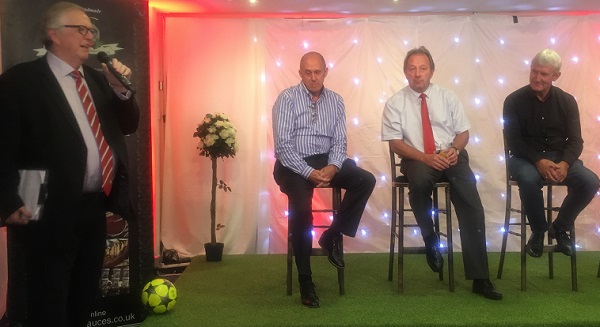 After a lavish three course meal the night was hosted by the amazing George Sephton. The legends spoke about their careers, highlights, low lights and the shedload of European Cups they won between them. There were entertainment breaks featuring the hugely talented Marc Kenny – and Mike Maguire bought the house down with his comedy set.
There was also a raffle and donation made to the event's charity partner Keech Hospice Care, which supports adults in Luton and South Bedfordshire as well as children and their families living in Bedfordshire, Hertfordshire and Milton Keynes. Keech is based in a purpose-built facility in Luton. The hospice cares for children and adults with life limiting and terminal illnesses, delivering care in a variety of settings including the family home, school and hospital.
Event organiser Nick Tanner said, "It's been simply brilliant here tonight. This is the magic of Liverpool Football Club. A massive thank you to our legends, George Sephton, Mike Maguire and Marc Kenny. Even bigger thanks to all those who attended to make it such a special night."
Abu Nasir added, "What a wonderful night for Liverpool fans. It's been historical and all the immense effort put in has paid off. The list is too long to thank everyone publicly but I will be sending personal thanks to each and every individual. We had to turn people away and never did I envisage having to do that. All I'm going to say is that this is the beginning as we have some really exciting future plans."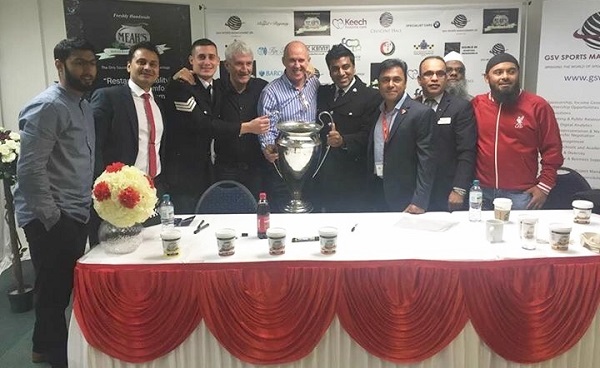 •The next Liverpool Legends European Cup tour, featuring Ronnie Whelan, Jimmy Case and Terry McDermott, is in Plymouth on 17th November. For tickets, search for Search LFC Plymouth here:
www.eventbrite.co.uk
or go straight to:
https://www.eventbrite.co.uk/d/united-kingdom–witham/lfc-plymouth/?mode=search
[Adverts]