CAN MUSLIMS participate fairly in the democratic process – campaigning, public consultations and elections? Or does racism – and, in particular, Islamophobia get in the way?
The Muslim Professionals Forum (MPF) is holding a meeting today, 13th February, to look at the question of how institutional racism and Islamophobia holds back Muslim members of the public who want to get involved in political issues which are affecting their own community.
The speaker will be Lord Simon Woolley, the founder and director of Operation Black Vote and the former Chair of the Government's Race Disparity Unit Advisory Group.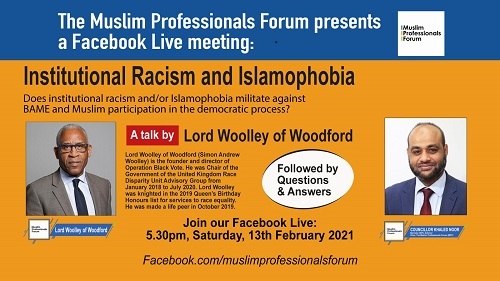 ●The discussion can be seen on the MPF Facebook page, live at 5.30pm on 13th February or afterwards on demand:
https://www.facebook.com/muslimprofessionalsforum/
●Read more stories about the Muslim Professionals Forum:
Muslim Professionals Forum