AFTER THE RUN came the Ride – and now there's a trek. The East London Mosque is challenge local Muslims to trek up Mount Snowdon to raise funds – and improve their personal fitness at the same time.
This summer's event is directly inspired by the success of the "Muslim Charity Run" and the "Ride 4 Your Mosque" campaign. The trek will be raising money for the Mosque's Endowment Fund for long term sustainability.
The trek will take place from 19th to 21st July. Registration costs £50 per person, which will pay for your transport to Mount Snowdon in Wales plus your accommodation and food. Participants will be set a fundraising target of £300 per person.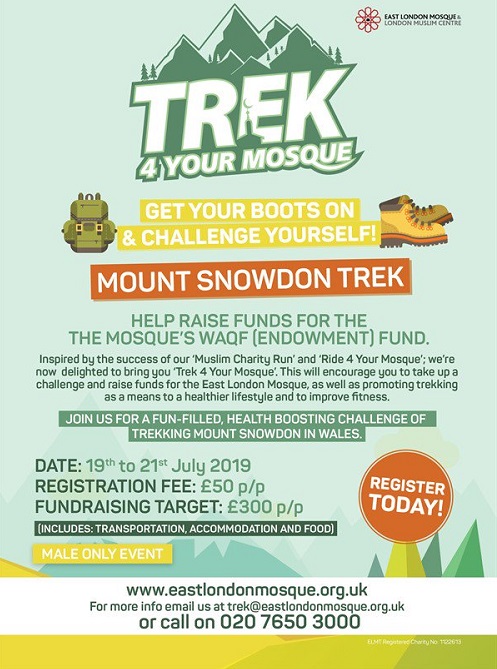 •The trek is an all-male event. Readers who are not able to join the event are welcome to make a donation to the East London Mosque. To donate, go to:
Make a donation to the East London Mosque
•For more information, telephone 020-7650 3000 or email:
trek@eastlondonmosque.org.uk
•To register for a place, go to:
Register
•Read more about it:
Racist graffiti found on Preston Mosque
London Marathon beckons for Barking runner