ROBBERIES AND THEFTS are on the increase (according to the Office for National Statistics) – and the news has prompted the company Locksmith to see how individual London boroughs are affected.
Top of the list is Newham, in sixth place with 314 incidents reported to the police – followed closely by Hackney in eighth place with 289 reported incidents. Tower Hamlets is tenth, with 245 reported incidents.
Going under 200, Redbridge is at number 15 – with 140 reported incidents. Barking & Dagenham is the worst performing East London borough in the lower half of the table, clocking up 110 reported incidents. Havering has just 79.
Locksmith also conducted a survey to establish what the public think about how good the police are at solving crime. Sadly, despite the incidence of these two crimes, 59% of the public are not optimistic about the police being able to help with a crime. Just under a quarter are very positive or positive about the police's chance of success.
This information was provided by https://www.locksmithservice.co.uk.
•Read more about it:
Hate crime outside the Troxy
Teenager admits six acid attacks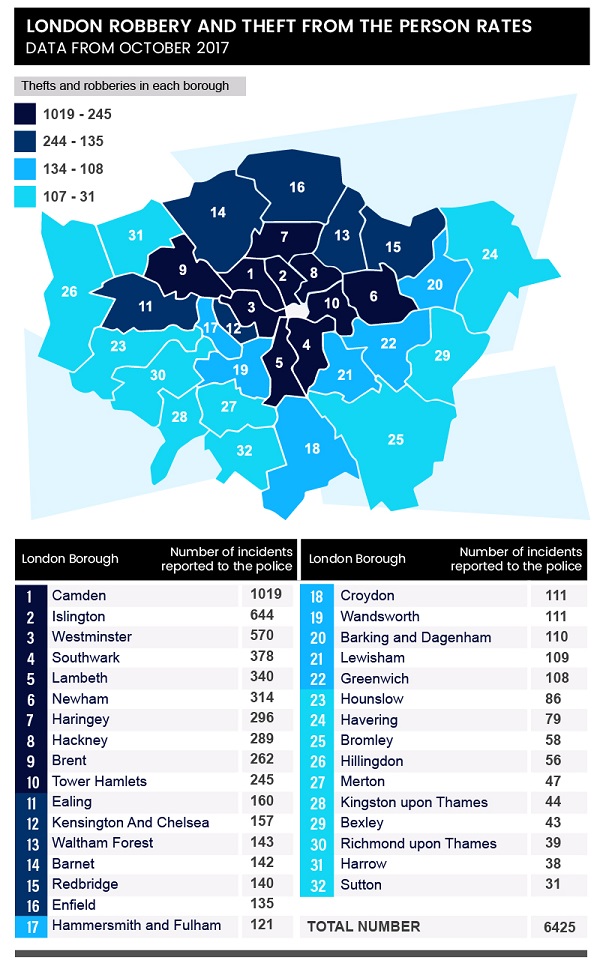 [Adverts]