THOSE OF US who bang on about the diverse cultural heritage of the East End are used to including "Jewish refugees" as one of the groups of people who have come to this part of London, built new lives – and influenced the area.
Now literary historian Dr Nadia Valman, of Queen Mary University of London, in partnership with the Migration Museum Project, is organising a walk through Whitechapel on the afternoon of Sunday, 25th March. The walk will take you on a route through Whitechapel in the words of two generations of local writers, including Russian-Jewish immigrant Thomas Eyges and Israel Zangwill.
Eyges vividly described his experiences of arrival and survival in late-Victorian London and Israel. Zangwill lived and worked among the immigrant community and documented their complex subculture. The walk will revisit the same locations as seen 50 years later by Polish-Jewish Esther Kreitman, whose dark fiction reflects the fragmentation of the Jewish community in the interwar East End.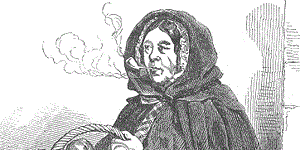 Dr Valman will be warming up with a guided walk on17th March called "Rediscovering Rosemary Lane: Irish Migrants in Victorian London". This will take place in the afternoon of Saturday, 17th March. Both marches start at Aldgate Tube Station.
•To participate in these walks, you must book a place in advance. These walks are a repeat of those led by Dr Valman last year, which were full subscribed – so book up early to avoid disappointment. For more information, go to the sites below.
Fragments of Jewish Whitchapel
Irish Migrants in Victorian London
•For more information about the Migration Museum Project's catalogue of events, go to:
Migration Museum Project
•Read more about it:
Labour shares the duties during Holocaust memorials
Rabina and the words of Holocaust and hatred
[Adverts]