Emdad Rahman
DO YOU WANT to learn to ride or improve your cycle skills? Join a female-only bike project on Sunday mornings. The meeting point is The Royal Foundation of St Katharine, with sessions usually taking place at Limehouse Basin. 
The project is free of charge. There are ten bikes available to use but participants might need to share if a session is busy. The sessions are led by Shahanara, a local bike instructor.
If you have your own bike you are welcome to bring it along. The cycle instructor will need to do a basic maintenance check before the bike can be used.
The next batch of sessions runs from Sunday, 1st April to Sunday, 27th May, with each session running from 10.30am-12 noon.
Limehouse Women's Cycle Project is now in its third year, and 60 women have taken part in the project to date.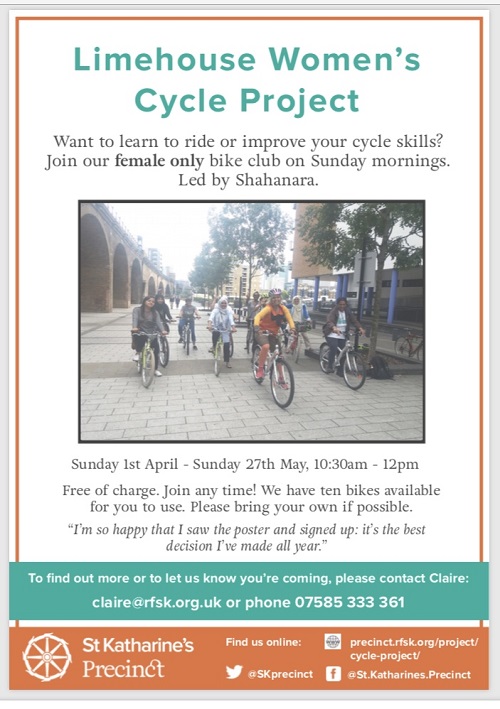 •To find out more or to register your attendance, contact:
claire@rfsk.org.uk
or phone 07585 333 361
•Read more about it:
Cycle ride for deaf charity
Emdad completes Cycle Down Dementia challenge
[Adverts]